You guys. Peach trees are a lot of work.
This year we started pruning in late November off and on when we had time between Awana at Tolar Baptist and our regular jobs at Suspension.com. It took all the way until mid-March before we were done!
You might think that when the leaves fall off the trees and they go dormant for the winter that we can finally rest and relax a little bit. The truth is, that's probably when the largest amount of labor is required for growing peach trees.
Peaches are a bit special in that they only grow fruit on wood that grew on the tree in the previous year. In this case, the branches that grew in 2018 are the branches that will put on peaches in 2019. The problem with this is that if you don't cut off a significant chunk of branches each year, there wont be any room for new branches the next year.
Every year we have to prune off about 60% of the tree.

Graham Slaughter

Even a brand new tree requires pruning.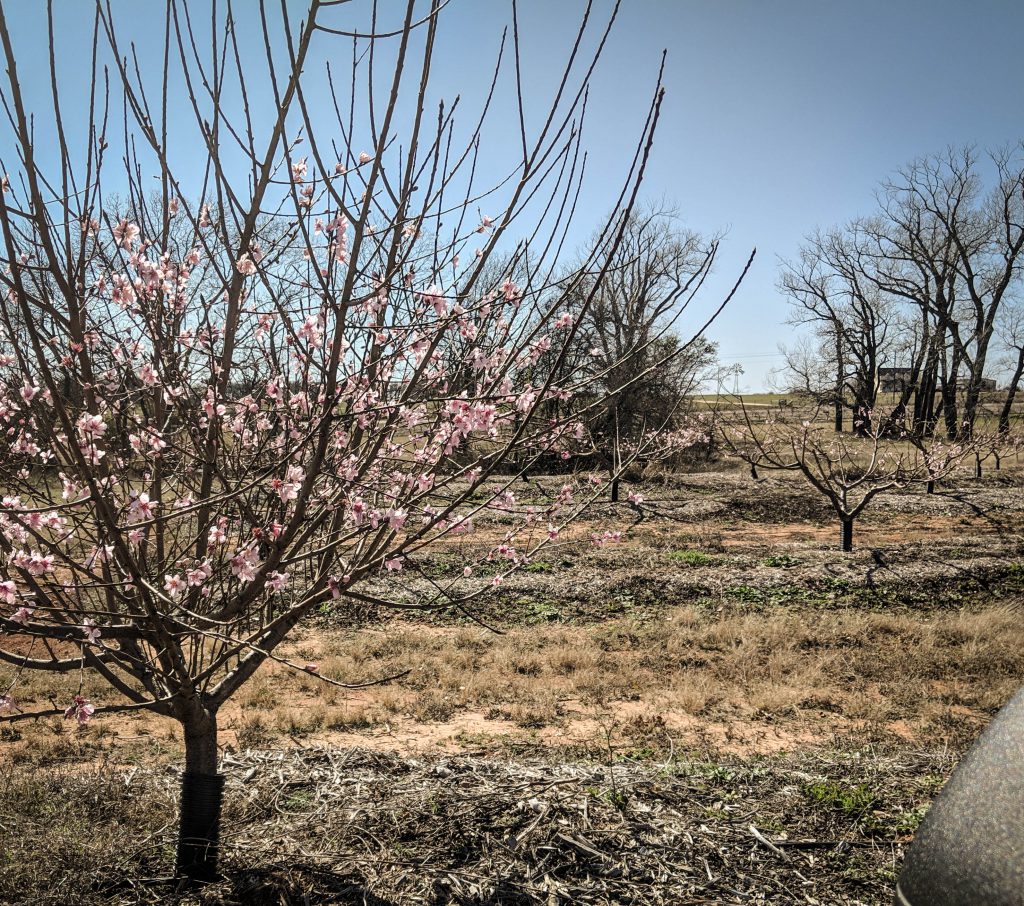 Thanks Tiffany, Dad, Chelsea, PJ, Grant, David, and Rhett for your help getting the job done this year. We couldn't have done it without you.
Now we can watch all those pretty blooms turn into juicy peaches.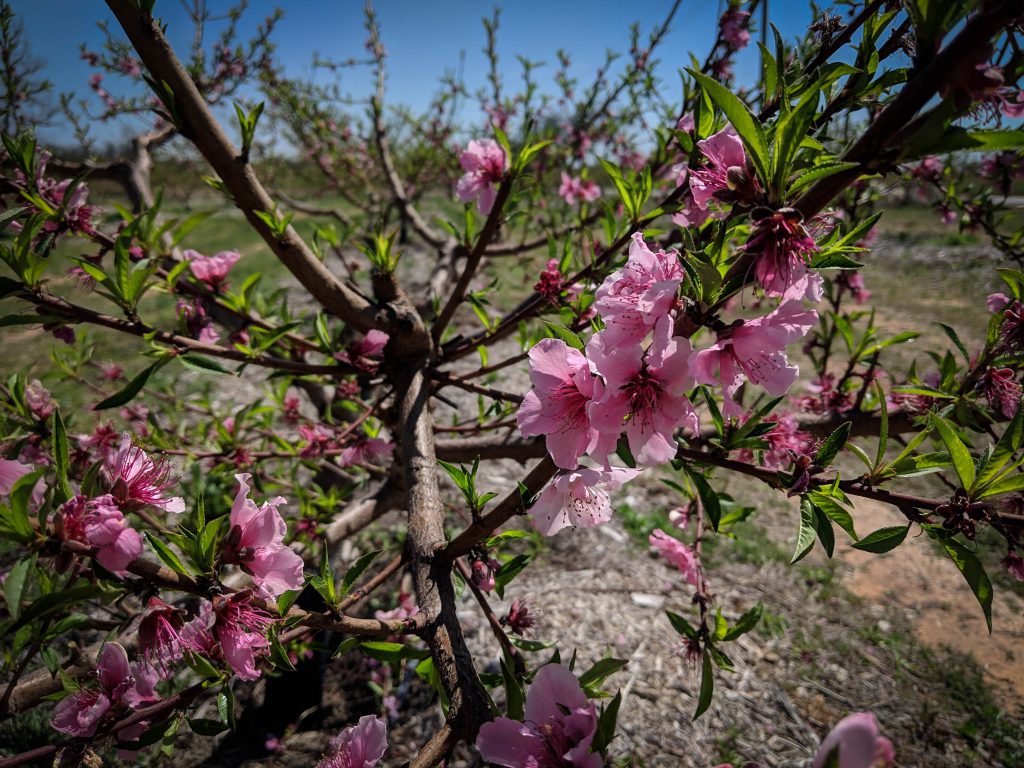 ---