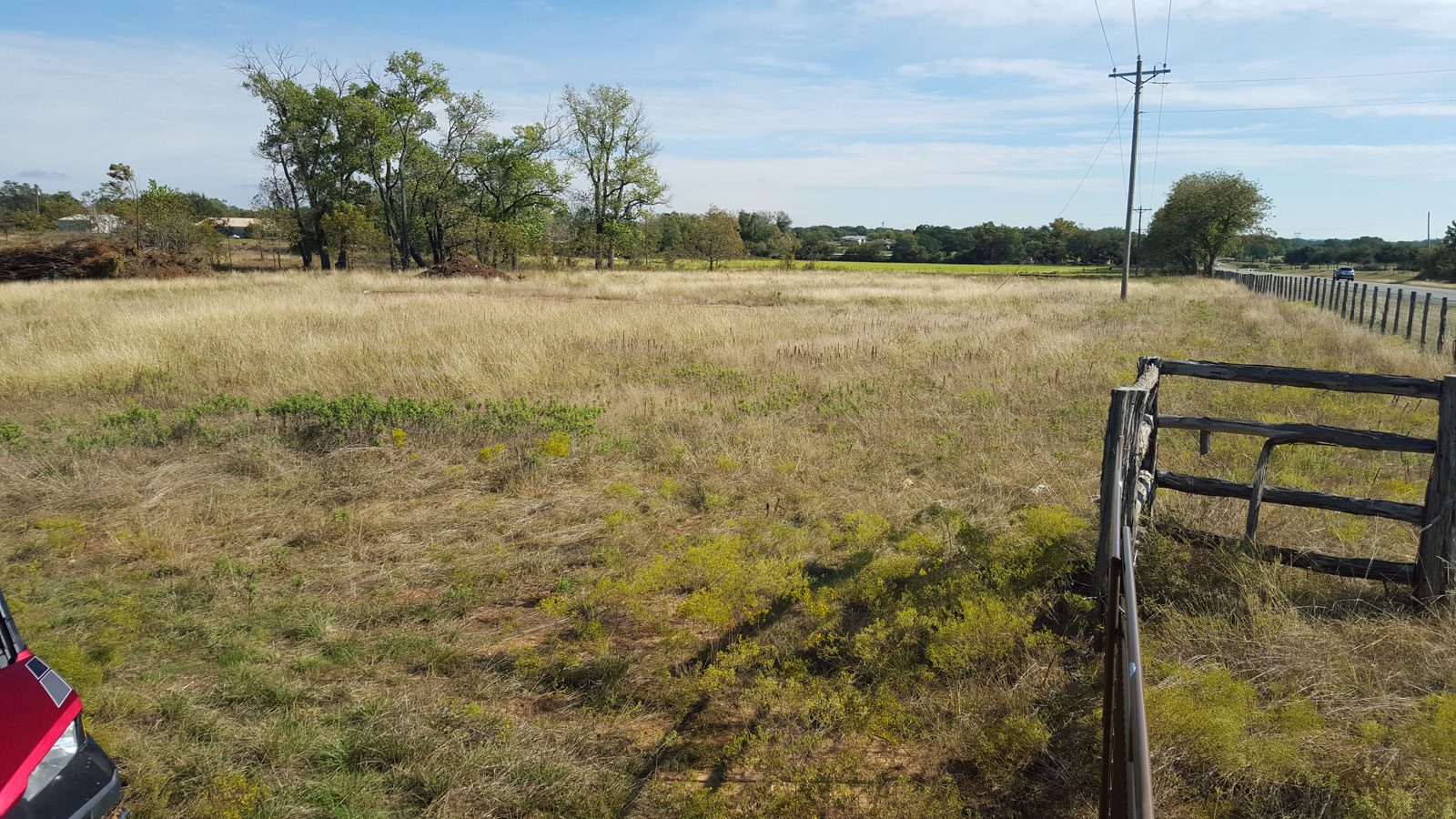 The Best Time to Plant A Tree …
"The best time to plant a tree was 20 years ago. The second best time is now." – Chinese Proverb
I'm sure you've heard that before. It's a profound statement that rings true for anyone who understands the value of a mature tree. For us, the second best time was in late 2015. Technically speaking, the best time to plant a tree is in the winter while the baby tree is dormant.
You've gotta start somewhere
In late October 2015 we started preparing to plant the first peach trees on the orchard. At the time it was simply a 25 acre piece of land that was overgrown with Cedars and native grasses.
Fast forward.
Fast forward to December 2015. The giant cottonwood trees in the background have dropped their leaves. It's chilly outside and the frost has rendered the grasses in the fields brown and dormant. There's new life there though. 129 baby peach trees are taking root.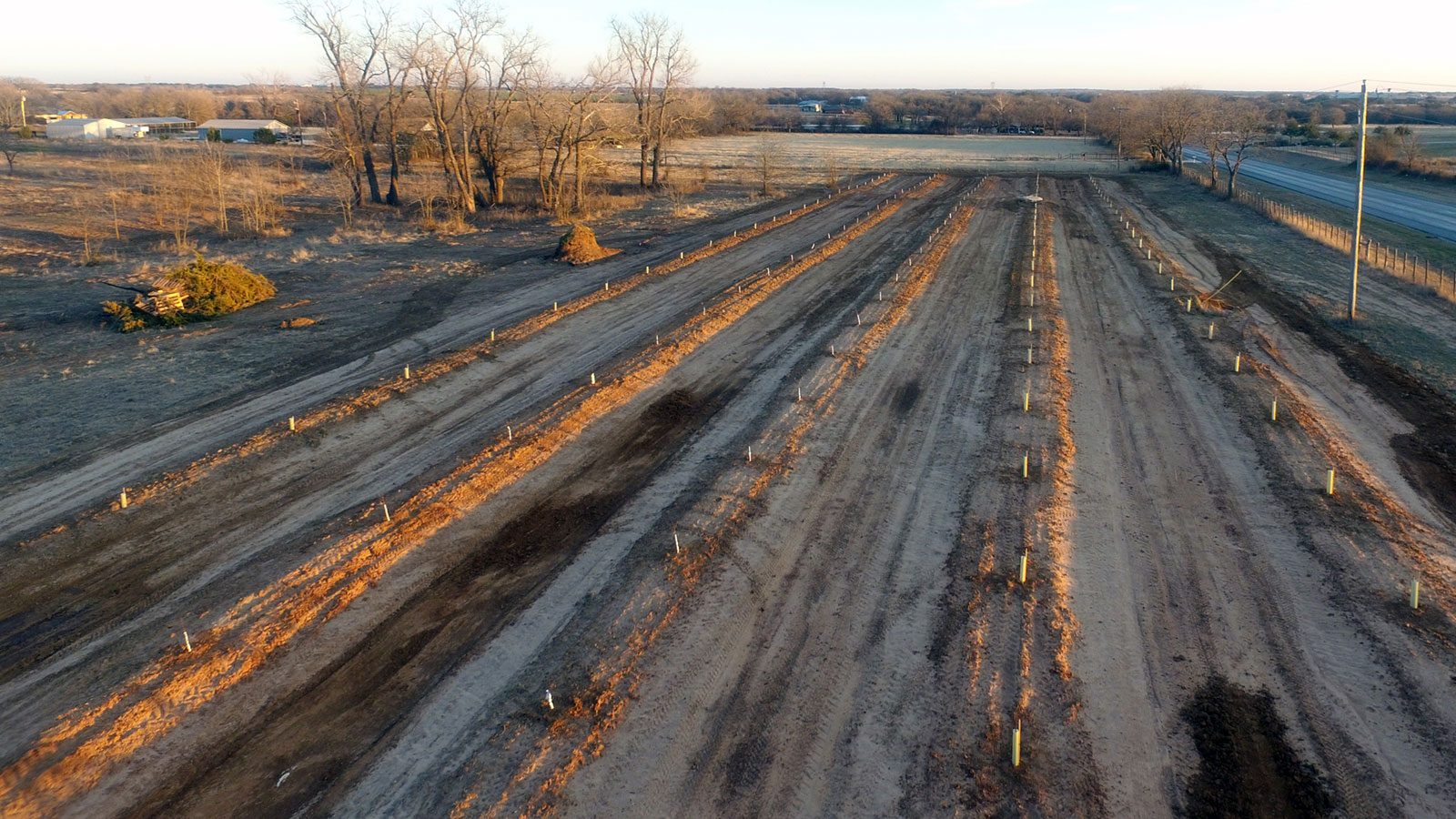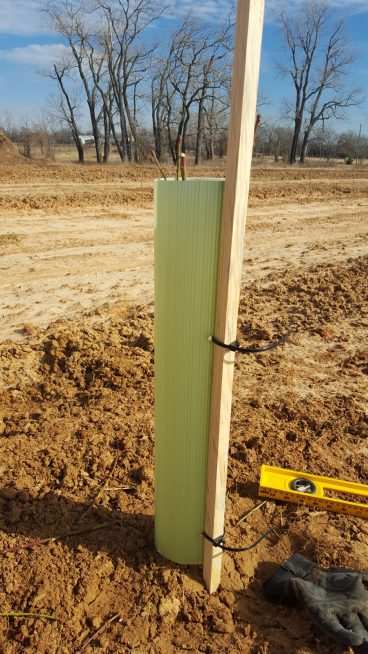 Closeup view of the trees nestled into their grow tubes.
Grow tubes help protect the young trees from sun scald. In Texas our weather varies so widely from one day to the next that it isn't uncommon for a tree to receive sunlight and warmth one day followed by a hard freeze the next day. This can seriously damage or even kill a young tree. A grow tube help protect the young tree by limiting the amount of light it receives during the day.