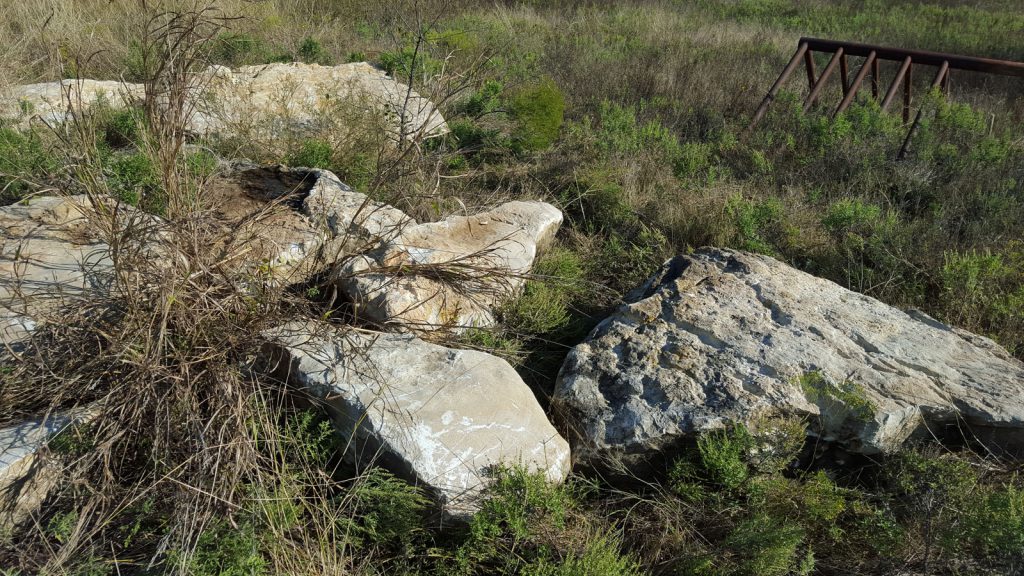 Lots of Rocks
What a blessing to learn that the peach orchard had previously been farmed with Porter Tomatoes. For us that meant that the fields were relatively flat and weren't full of lots of small rocks. Instead there was a pile of HUGE rocks that was smack in the middle of where we wanted to plant the first peach trees. Uprooted fence brace on the upper right for scale.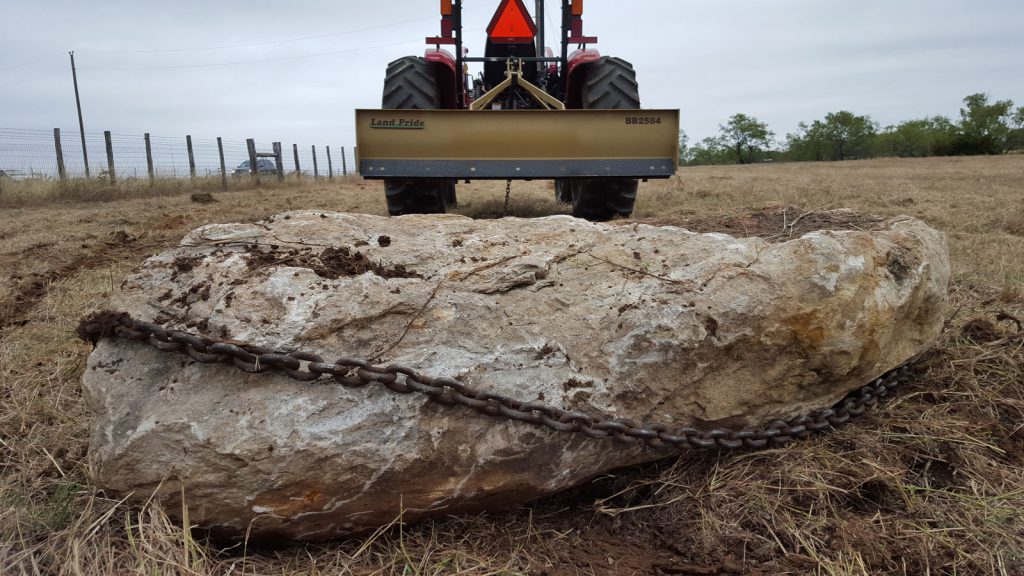 A Big Chain and 75 Horses
Thankfully we have a 75 horsepower tractor and a number of really large chains. Several hours were spent on the tractor at about 1/100 mph moving the rocks to the front of the property where they would be out of the way (for now).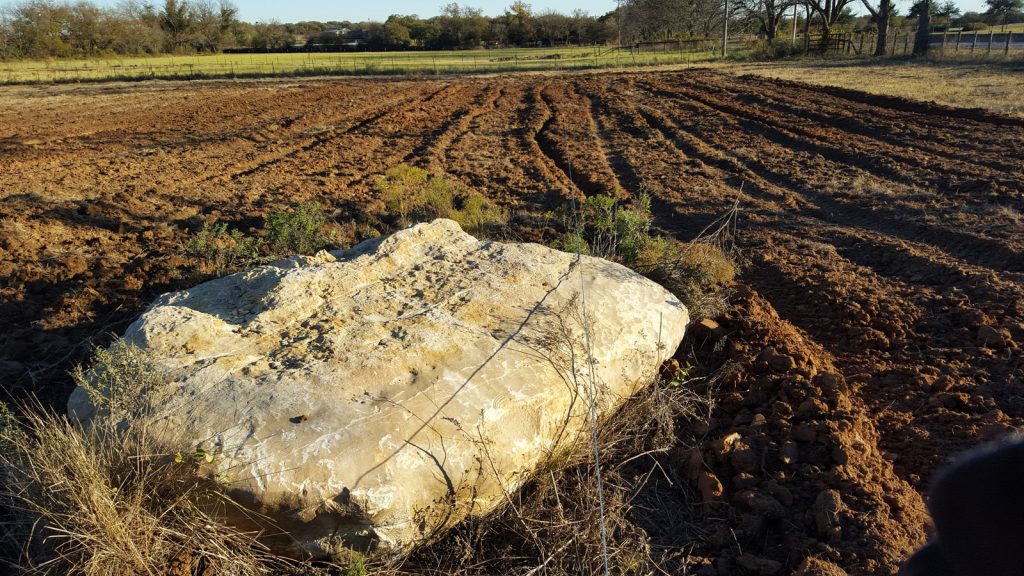 Just too big
Despite our best efforts, one of the rocks was simply too big to be moved. The tractor wouldn't even budge it. At all. After a few days of brainstorming how to move the massive rock, we eventually decided that it had earned the right to just sit there undisturbed. Unfortunately the rock was almost exactly in line with where we were going to plant a peach tree. Needless to say, that row of trees just has 25 trees instead of the regular 26 tree row.